Peruvian Saddle Item # 480

14 inch Saddle from Raintree Peruvian Tack and made by Barrena & Hijos, Lima, Peru.
NO LATIGO (CINCH STRAP)
NO GIRTH OR STRAP TO ATTACH TO SADDLE
DAMAGE to the leather on the FRONT and RIGHT SIDE of this saddle. Also, one piece of hardware on the front left side has been pulled out at the bottom. The Pellonara has some areas of wear and a few small tears. The Carona has some staining on one side. The tree is solid as is all the hardware. Most of the leather is good (stitching all good) except for areas mentioned.
It is a usable item for training or trail riding. I do not know how the damage to the saddle occurred. I purchased in this condition.
Saddle is $250.00 and buyer pays shipping. Located in Washington 98292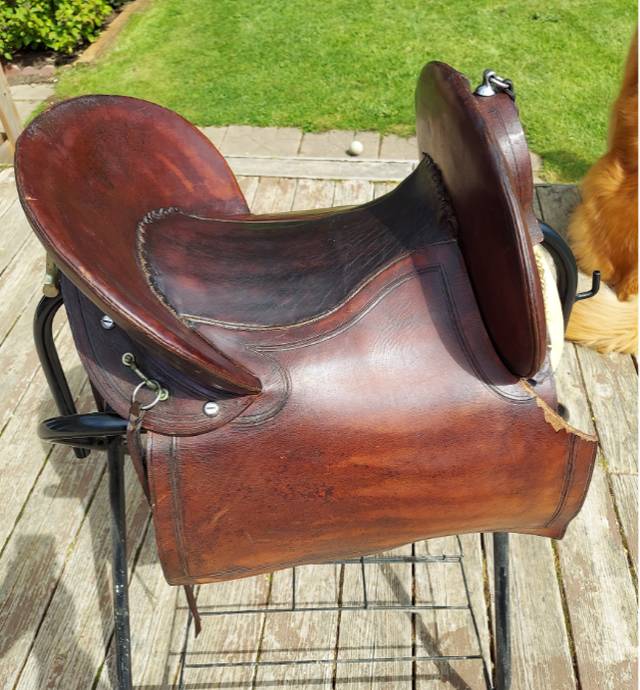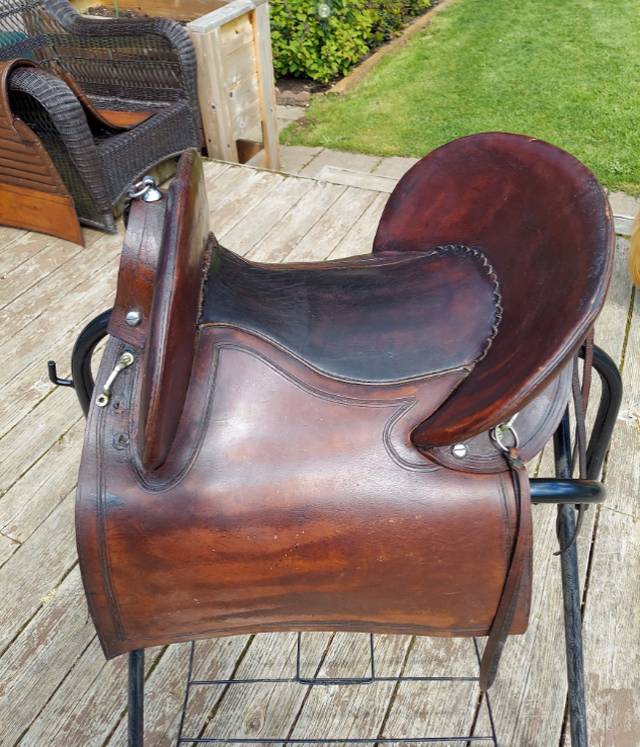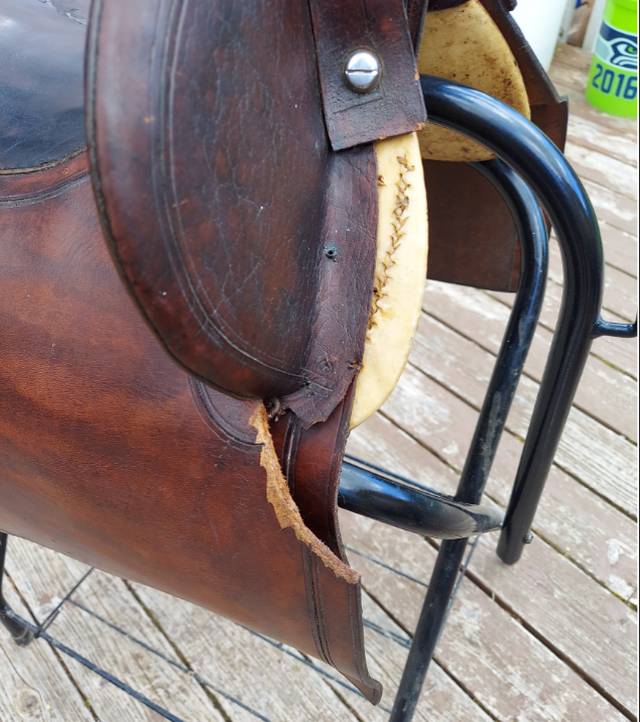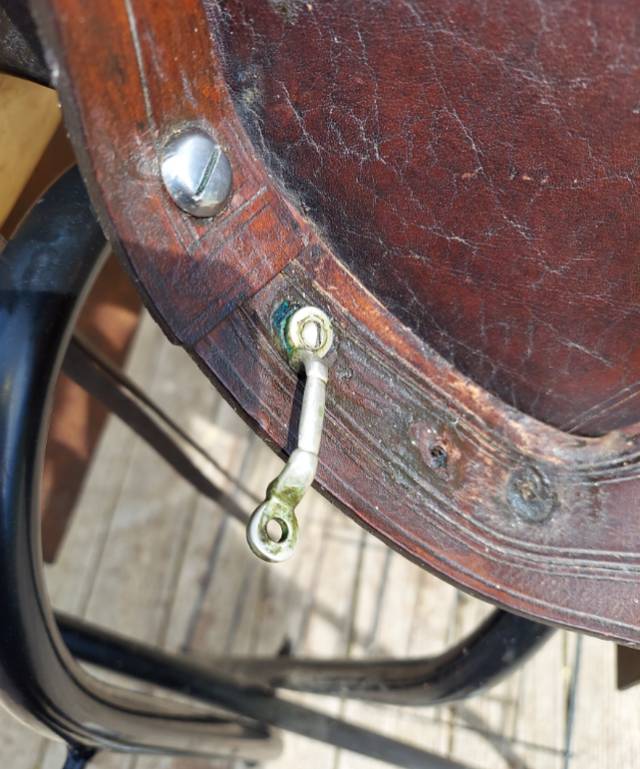 Saddle Item # 480
Please Include item # of tack or name of horse for additional information. To open the inquiry form in a new window, right click the link and choose "Open in a new window".:
Inquire